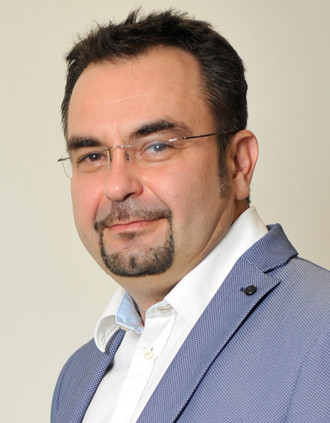 Prof. Vincent Ribiere
IKI-SEA, Bangkok University, Thailand
Dr. Vincent Ribiere is an enthusiastic and creative International consultant and professor with a passion for helping organizations solving their organizational knowledge and innovation management challenges. He is the Founder and Managing Director of the Institute for Knowledge and Innovation Southeast Asia (IKI-SEA), a center of Excellence at Bangkok University as well as the Program Director of the Ph.D. in KM and Innovation Management. He has also co-founded various Internationals events in the fields of Business Creativity and Innovation (Creative Bangkok, ASCIM, CreativeMornings Bangkok, G-LINK) and he co-founded various communities of KM and Innovation academics and practitioners nationally (iKlub, Thai KM Network) and Internationally (KM Global Network). Vincent has a strong entrepreneurial spirit and he enjoys sharing his knowledge and experiences. He delivers keynote speeches and workshops at various International Professional and Academic conferences and he is the Author of more than 80 publications.
Prof. Yoshiteru Nakamori
Thailand National Electronics and Computer Technology Center, Patum Thani, Thailand
Yoshiteru Nakamori (M'92) received the B.S., M.S., and Ph.D. degrees from Kyoto University, Kyoto, Japan, in 1974, 1976, and 1980, respectively, all in applied mathematics and physics.,From 1981 to 1986, he was an Assistant Professor with the Faculty of Science, Department of Applied Mathematics, Konan University, Kobe, Japan, where he was an Associate Professor from 1986 to 1991 and was a Professor from 1991 to 1998. From September 1984 to December 1985, he was with the International Institute for Applied Systems Analysis, Austria, where he was engaged in the Regional Water Policies Project. Currently, he is a Professor in the School of Knowledge Science, Japan Advanced Institute of Science and Technology, where since October 2003, he has been the Leader of a 21st Century Centers of Excellence (COE) Program on theory and practice of technology creation based on knowledge science. His current research interest include identification and measurement optimization of large-scale complex systems, modeling and control of environmental systems, methodology and software of decision support systems, development of modeling methodology based on hard as well as soft data, support systems for soft thinking around hard data, modeling and simulation for large-scale complex systems, system development for environmental policy-making support, and systems methodology based on Japanese intellectual tradition.,Prof. Nakamori is a member of the Society of Instrument and Control Engineers of Japan, the Institute of Systems, Control and Information Engineers, the Japan Society for Fuzzy Theory and Systems, the Japan Association of Simulation and Gaming, and the Society of Environmental Science of Japan.
...